Today's lecture was about narratives. This topic is almost never covered in Cognitive Psychology courses. We did not have it when I took the course in 2008. Even when I took Psychology of Language and Reading Processes we still did not cover narratives. And I believe my experience is representative of the majority.
Why most instructors don't include narratives? The answer can be traced back to Ulrich Neisser's (1967) classic textbook, which continues to be the dominant model adopted by other textbook writers. The major feature of the classical model is that it presents "lower" cognitive processes at the beginning of the course, keeping the "higher" processes for the end. By the time we reach the higher cognitive functions (Chapter 11th in the 11 Chapters in Neisser's textbook) we have already completely severed the connection to everyday experience and to common sense.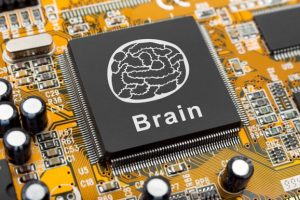 Neisser's syllabus very likely serves two complementary functions, one in the guidance of the research community and one in the guidance of teaching. When it comes to research, a researcher can pick up an item from Neisser's list, e.g., working memory, attention, etc, and rest assured that his/her work fits within a coherent framework.
When it comes to teaching, the researcher zooms back and presents the overall framework to the students. The framework gives the field a sense of structure. It helps package the field for the sake of presentation to the students and interested others. Most of us teach Cognitive Psychology, in part, as a defense of why it should continue to exist. It is a way for the field to justify itself and its present form to its consumers.
"Every established order tends to produce the naturalization of its own arbitrariness." — Pierre Bourdieu
This is why I include narratives and other less popular topics in my syllabus. I am trying to find new ways into Cognitive Psychology. I am also trying to find better ways of connecting the field the everyday experience. Finally, I try to avoid being an advertising agent for the discipline. That is why I begin the course with B.F. Skinner's (1977) article "Why I am not a Cognitive Psychologist". To do my job well, I must present the field's critics, as well as its proponents. I must consider the possible future in which Cognitive Psychology, as we know it today, is no longer part of the mainstream.